Hours: 9am to 5pm, Monday – Thursday
Daily Drop-in: Noon – 1pm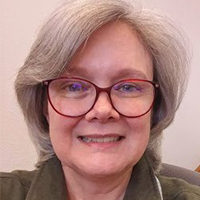 Counselor
SATF Confidential Advocate
Life-Threatening Mental Health Emergency
If you or someone you know is experiencing a
life-threatening mental health emergency, please call 9-1-1 or the Clatsop
County Crisis Line at 503-325-5724.
At Clatsop Community College, we take mental health and
well-being seriously.
COUNSELING IS AVAILABLE REMOTELY
The Counselor at CCC is here for students and offers secure,
confidential appointments remotely.
CCC Counseling services include:
Personal counseling (individual & couples)
Crisis Support
Resources & Referrals
Help with academic concerns such as procrastination, time
management & difficulties in class.
Virtual Office hours: Monday – Thursday, 9am – 5pm; Closed 1pm – 2pm Lunch Break
Click Here for Daily Drop-In hour: 12 noon – 1pm 
To schedule an appointment, use the link above, or you may call (503) 338-2409 and leave a message. We will work with you to find a day and time that fits your availability. Consultation appointments can generally be scheduled in one to three days, depending on our level of demand and flexibility within your schedule. Same day appointments are also available on a daily basis for individuals experiencing a mental health emergency. 

Announcing! Getting Things Done!
A new support group for students at Clatsop Community College.
This group is for students who have a stalled paper, incompletes, or are simply not performing up to their potential due to procrastination or poor time management.
The group acts as a community of support and accountability. Members will have the opportunity to learn to break free from the negative patterns that may be keeping them from accomplishing their personal and educational goals.
We'll begin with Monday Meetings from 2pm – 3pm in the Counseling Center's Virtual Office. If you're interested, send an email to Counseling@ Clatsopcc.edu.