Hours: 9am to 5pm, Monday – Thursday
Daily Drop-in: Noon – 1pm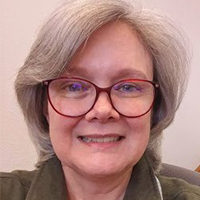 Counselor
SATF Confidential Advocate
Confidential and professional mental health counseling is available if you are experiencing personal matters that may be interfering with your success at college. These short-term counseling sessions are provided for students at no cost.
First visits are considered a consultation. These appointments last about 30 minutes to focus on your immediate concerns and develop a plan.  Referrals to outside counseling agencies and specialists are also made when appropriate.
To schedule an appointment, use the Appointlet link above, or you may call (503) 338-2409. We will work with you to find a day and time that fits your availability.
Feel free to drop by the center (Towler Hall, lower level) between noon and 1 p.m. Monday-Thursday and make an appointment in person.
Consultation appointments can generally be scheduled in one to three days, depending on our level of demand and flexibility within your schedule. Same day appointments are also available on a daily basis for individuals experiencing a mental health emergency. If you need to cancel an appointment, please call at your earliest convenience, but no fewer than 24 hours before your scheduled appointment time. We value this notice as it allows another student to utilize the appointment slot.