Education:
a Forest of Opportunity
Arts & Experiences  Auction & Dinner
THANK YOU!
Thanks to many generous sponsors, donors, guests, and volunteers the Clatsop Community College Foundation raised over $129,000 at its annual Education: A Forest of Opportunity Arts & Experiences Auction and Dinner on Saturday, May 4.
Thank You to Our Sponsors
"Your Local Toyota Dealers"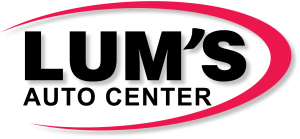 The Lehman Family Trust
Pat Lehman
Gerry Swenson
Arbor Care Tree Specialists
Columbia Memorial Hospital
Da Yang Seafood
Ferguson Wellman Capital Management
Fishhawk Fisheries
Lewis and Clark Timberlands / Greenwood Resources, Inc.
Seaside Carousel Mall
Mike & Diane Somers
Teevin Bros.
US Bank
Dave and Kathleen Zunkel
Bill & Margaret Antilla
Astoria Brewing Company
Dan & Susan Bartlett
Clatsop Community Bank
CliftonLarsonAllen
Columbia Bank
Columbia River Bar Pilots
Cliff & Rozanne Fick
Sean Fitzpatrick & Anne Carpenter
Stanley & Darby Gott
Hampton Lumber Mills
Pudgy & Connie Hunt
Nicolle Landwehr, CFP®
Lawrence Lawrence & Queener
LEKTRO, Inc.
Miller Nash Graham & Dunn, LLP
Providence Seaside Hospital
Warrenton Fiber
Dr. Heather Bee, Psy.D. LLC, Licensed Psychologist
Coast Business Services
Englund Marine & Industrial Supply
David & Patsy Oser
Starley Family Dentistry
Wadsworth Electric
Walmart
Approximately 200 guests joined the festivities in Clatsop Community College's Patriot Hall to raise money for scholarships and programs bringing in over $129,000 for student support.
Read More »
For more information on how you can help a student reach their goals, contact the Foundation Office, 503-338-2306, 1651 Lexington Ave., Astoria, OR 97103 or email Sunny Klever at sklever@clatsopcc.edu.